Ravelin's Mark Barlow begins this essential webinar with a simple question for online retailers: Do you think you have a refund problem? Well, if you don't think you have, then it's because you're not looking hard enough. This introduction sets up a sobering reality check for anyone involved in retail, but also promises to reveal the ways in which your organisation can combat this particular type fraud.
For example, can you tell 'good refunds' from 'bad refunds'? As Barlow explains, the lines here can be unclear depending on whether your organisation uses first- or third-party payment solutions.
But what is clear is the potential cost to a hypothetical $50m a month retail business: If we assume a 20% refund rate at $10m, then if just 8% of those refunds are fraudulent it amounts to $800,000. Barlow points out, however, that the top 5 'serial' refunders probably account for 25% of the fraudulent refunds, equivalent to $200,000.
It's eye-opening stuff, and represents unique first-hand insight, given that Ravelin manages risk for some of the world's largest online merchants, detecting payment fraud and abuse, plus providing optimisation of payment conversion – essentially helping merchants accept more genuine payment and ensuring users enjoy a frictionless shopping experience.
In his role as Ravelin's Chief Product Officer, Barlow uses the webinar to explain how behaviour ranges from legitimate refunds to opportunistic abuse and hardened fraudulent activity. Clearly, retailers want to balance cutting out the abuse with retaining customers, but it can be difficult to figure out how and when to intervene – especially in competitive markets.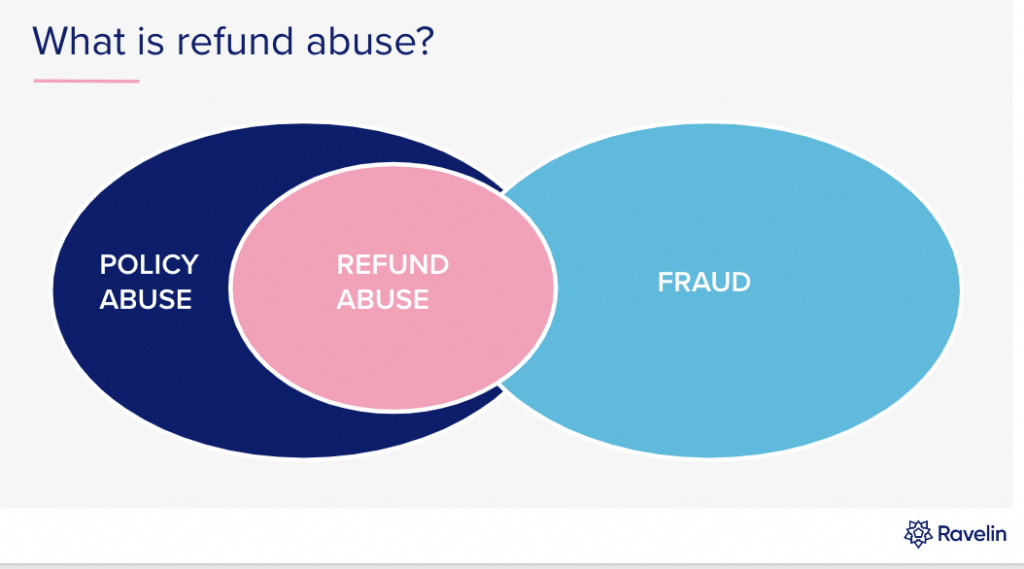 In the webinar, which you can watch in full below, Barlow delves into this topic using examples from across this spectrum, exploring the different points in the customer journey at which you may want to act. And how to do this effectively.
And it's not only the monetary cost of fraudulent returns that needs addressing – there's an environmental cost too. Beyond the fact that just that 25% of returned items don't get re-sold (i.e. they go to landfill), in Germany alone 795,000 tonnes of cO2 were emitted by returns in 2021. What's more, 85% of retailers across Europe have no idea what the carbon footprint of their returns is, so weeding out the abuse will be good for the planet too.
That said, Barlow stresses that refunds are a necessary part of the retail model, with many online business actually build around the fact that customers can 'try before they buy'. It's a complex landscape and some balancing of priorities is undoubtedly required to find the best solutions to the issue of refund fraud. Overall, you'll come away from the webinar with a better understanding of:-
The many actors and techniques involved in refund abuse
How to identify refund abusers in your customer data
How to protect your revenue – the measures you can take to block, discourage or reform refund abusers