By Limontek
Because of government imposed lockdowns, the popularity of transactions through digital payment systems has increased steeply, heralding the emergence of QR code and NFC technologies. Given the health restrictions imposed on physical stores, retailers should take advantage of this opportunity to go digital and push for the contactless customer experience…
During the current worldwide health and economic crisis, banks have raised the buying limit on contactless transactions (France, for instance, raised it from EUR 30 to 50 on 11 May, and ABN AMRO announced on 24 March that it is raising the contactless payments to EUR 50). This policy may appear insignificant considering today's situation; but it nevertheless marks the beginning of a new era: the widespread use of contactless payment.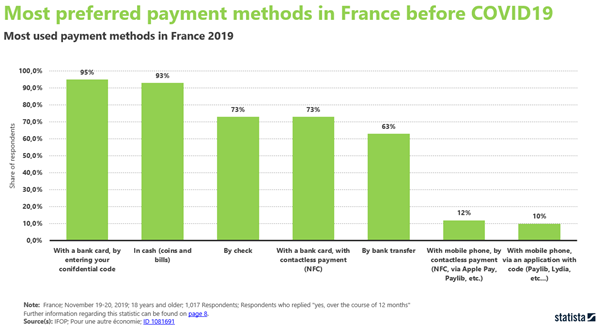 While the technology was often available for credit and debit cards issued by major retail banks, smartphone-toting consumers are resorting to this new kind of transaction in ever greater numbers. Though new to some, contactless payment has been totally second nature to other consumers for some time now.
Contactless payment through a personal mobile device may be commonplace in many countries such as China and a myriad of Asian and African countries, but consumers elsewhere still favour credit card payment, cash, transfer, or cheques. However, with sanitary measures deterring the use of PIN pads, contactless transactions using NFC and QR code technologies are enjoying unprecedented popularity.